SWITCHABLE GLAZING FOR THE HEALTHCARE SECTOR.
By offering the patient dignity and privacy while allowing hospital staff to work safely and efficiently in reviewing the patient's well being, the SmartGlass medical solution offers a sheer, easily cleaned surface to replace traditional blind systems which were difficult to clean and high risk in terms of harboring dirt and bugs.
Through continued studies it has been proven that sheer, easily cleaned surfaces are essential in hospitals in order to reduce the risks associated with the spread of super bugs such as Clostridium difficile (CDIFF), Methicillin-resistant Staphylococcus aureus (MRSA) and Vancomycin-resistant Enterococcus (VRE).
The study showed that CDIFF, MRSA and VRE can be found on hospital privacy curtains. More worrying, researchers found that these bugs transfer onto the hands of people who handle the contaminated curtains, suggesting that health care workers who operate these may be spreading bugs. The study found that 43 percent of privacy curtains were contaminated with VRE, 22 percent of them harboured MRSA and four percent tested positive for CDIFF.
SmartGlass provides the ideal surface to combat these deadly infections and eliminates the need for traditional blind systems which are difficult to clean and high risk in terms of harboring dirt and bugs.
Privacy SmartGlass can be tailored to suit varying healthcare applications with requirements such as fire rated, x-ray proof and impact resistant glass.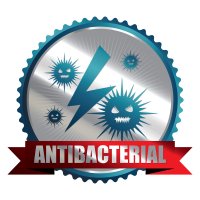 FEATURES
Sizes: upp to W 1800mm x L 3200mm
Custom sizes available
Thickness: Any type thicknes of glass
Glass types: Curved, Shaped, Drilled Holes
Light transmittance: 89 ± 2% (On)
Haze Coefficient – On >5 ±1% (On) / 92 ± 2% (Off)
Power:  48 V AC – 60 V AC
Frequency – 50/60Hz)
Power: 4- 5 W/sqm
Switching – Less than 1 second
APPLICATIONS
Video / advertising screen
Self adhesive film
Exhibition / product launch
POP / POS displays
Store windows / retail displays
Boardrooms / office partitions
Museums / visitor attractions
Conservatories / sun rooms
ACCESSORIES
Interactive touch foil
Wall switch
Remote control
Movement sensor
Timer
Door lock
Controll the glass transparency how You want – when You want!
Make the film transparent (ON) or opaque (OFF) with a simple flick of a switch.